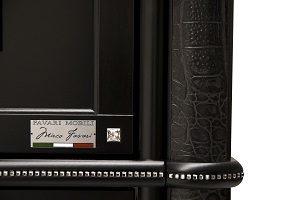 FavariMobili has added the exuberance and creativity of the new generations to the great ability of traditional craftsmanship present, in order to recreate styles that know how to set a trend.
The codeword is amaze, to amaze by anticipating the trends and requests of the public.
The design is typically Italian, emotional and reflective, based on the study of the history and culture of the Italian people.
In order to give a sense and direction to the innovation, the aesthetic and emotional aspect are combined with the  ergonomics, solidity, and quality of the product.
FavariMobili interprets all these aspects, expressing all the characteristics that distinguish the  real "made in Italy" .
Each single piece that comes out of the FavariMobili workshop has its origin  visibly branded on it and  has a signed data plate. These guarantee the authenticity of the product as well as being proof of the quality.